As if we weren't already obsessed with gin, then came pink gin and now... UNICORN GIN!
The moment we saw this sparkling elixir, we had to have it. Then after we tasted it? Girl, we knew we had to share our secrets.
These gins aren't quite as rare as actual unicorns, as there's plenty of places to buy unicorn gin in the UK. But our picks are the best of the best, with only the sparkliest, pinkest and tastiest gins making this list.
All of the gins featured are available to purchase online, meaning you can shop straight from your sofa.
Make your drinks look extraordinary, and impress your friends, with these mystical unicorn liqueurs!
This shimmering pink gin looks simply sensational!
Flavoured with marshmallow and candy floss, this unicorn gin is a sweet treat.
Give the bottle a shake to see the real magic happen.
This gin is actually what dreams are made of - unicorn dreams in fact.
It comes perfectly packaged in this pretty bottle and is the most beaut blush pink colour.
It tastes just like candy, with a hint of smooth vanilla. Delicious!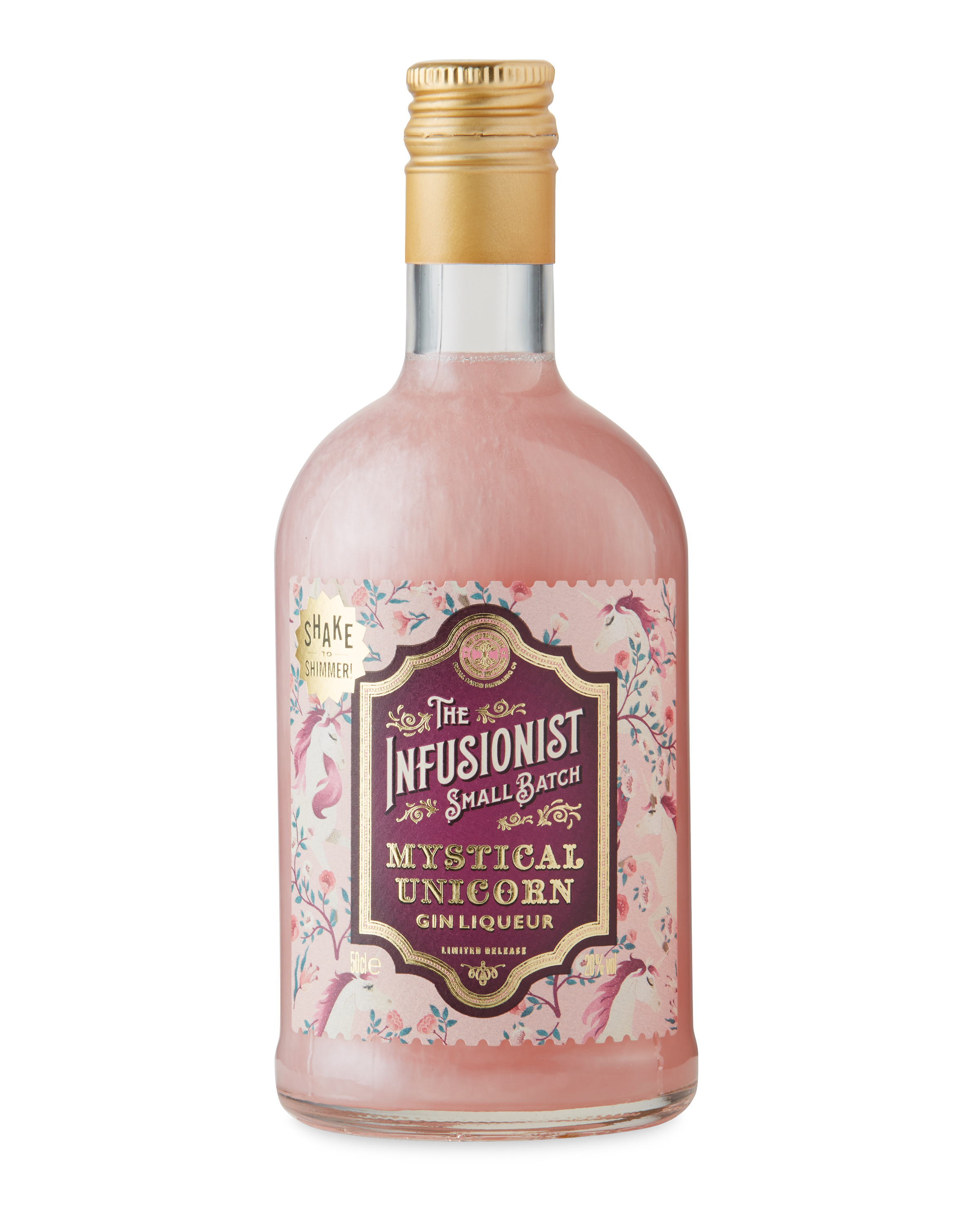 You will definitely believe unicorns exist after trying this mystical pink gin.
This marshmallow flavoured drink is so sweet, it tastes just like a snack.
This unicorn gin is also less than £10!!
This heavenly pink gin is packed with plenty of plump raspberries meaning it tastes absolutely lush!
Give it a swirl to get the glitter going - you won't be disappointed.
Wondering what to mix with your unicorn gin? Here's some ideas...
🦄 Keep it simple and drink with lemonade, it goes surprisingly well with the sweet flavours.
🦄 Pop some prosecco and add it to your gin to create a unicorn fizz!
🦄 Feeling boujee? Mix strawberries and ice in a blender then top with your unicorn gin to make a frozen unicorn daiquiri!
This blog is just for fun. Remember to enjoy your unicorn gin safely.